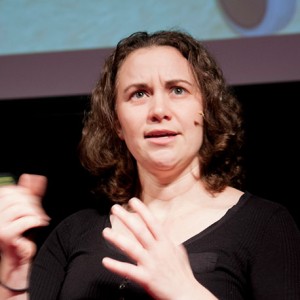 Pia Andrews is a serial public sector transformer and reformer, usually working within the machine to drive adaptive policy management, policy infrastructure, participatory governance, high trust and legitimate systems and operating models (inc AI), citizen-centric design, service agility and real, pragmatic continuous innovation in the public sector and beyond. She is on a mission to transform public sectors to be more humane, responsive and effective in the 21st century, at the speed of continuous change and perpetual urgency.
Pia is an open government, digital transformation and data geek who has been trying to make the world a better place for 20 years. She usually works within the (public sector) machine to transform public services, policies and culture. She believes that tech and design cultures have a role to play in achieving better policy planning, outcomes, public engagement and a better public service all round. She is also trying to do her part in establishing greater public benefit from publicly funded data, software and research. Pia was recognised in 2018 and 2019 as one of the global top 20 most Influential in Digital Government and was awarded as one of the Top 100 Most Influential Women in Australia for 2014. Pia has also studied martial arts since 1990, and brings the philosophies and practices of Gung Fu and Chan Buddhism into her work every day.
Pia is currently taking something of a public sector sabbatical, working as a Strategic Advisor to the Public Sector in AWS. She is in a newly formed team made up of experienced public servants who provide futures oriented policy and outcomes focused advice, support, exploration and experimentation, to agencies and departments across Australia, New Zealand and Oceania. You can read about her goals for this role and to influence digital transformation of the sector here.
Prior to that, Pia was most recently the Director General for Digital Experience and Client Data and Special Advisor for the Benefits Delivery Modernization program at Service Canada (ESDC) in Ottawa, Canada. There she built and led a new team and programme to design and deliver the first holistic and modern digital channel for Service Canada, with a vision for a delightful, dignified, user-centric, responsive and integrated digital journey that motivates and empowers people to help themselves. Before that Pia was the Executive Director for Data, Insights and Transformation, (and previously Digital Government Policy and Innovation) for the NSW Government in the Department of Customer Service. There she led a team of policy, design, data, development and engagement experts to drive digital transformation of the NSW Government for the benefits of the people and communities they serve. This necessarily includes service design and development, as well as systemic transformation of how governments operate including how we do policy, strategy and legislation.
From April 2017 to August 2018 Pia lead the Service Innovation Lab in New Zealand, a cross agency funded, cross agency governed lab for collaborative, multi disciplinary, service design and delivery of life events based services that naturally traverse agency mandates. The Lab explores levers for driving digital transformation such as reusable components, service analytics and legislation as code. Pia started work in September 2016 at AUSTRAC, the Australian financial intelligence and regulation agency. Her role there will be looking at international engagement, open data and APIs, and introducing hackathons for the financial sector. Pia was on maternity leave with her first child from January till September 2016, whilst finishing off some University study and writing a book about her vision for the future. Stay tuned to this blog or @piawaugh on Twitter to follow along at home 🙂 She is hoping to finish her book by lca2017.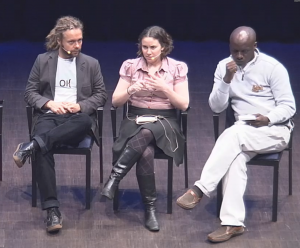 Prior to maternity leave, Pia was the Director for Data Infrastructure and Government Engagement in the Australian Government Department of Prime Minister and Cabinet, responsible for data.gov.au, NationalMap and helping drive a more data and evidence driven public service. Pia, her wonderful team and the open data agenda was moved in October 2015 from the Department of Finance to PM&C. At the Department of Finance, Pia was the Director of Coordination and Gov 2.0 for the Australian Government CTO (John Sheridan) looking at whole of government technology, services and procurement, and where she originally was running data.gov.au with a small dedicated team under the leadership of John Sheridan.
Current projects include Gov 2.0 community development, GovHack/Camp (see below), Society5, Distributed Democracy, OKFNau & generally trying to do awesome things in government with technology and tech culture.
Prior to that she worked in the ACT Government as an Open Government Policy Advisor and on the dataACT open data platform, the first of it's kind in Australia.
Pia started work as an Adviser to Senator Kate Lundy in April 2009. During her time in this role Pia co-developed the internationally awarded "Public Sphere" consultation methodology with Senator Lundy, was involved in many IT policy areas & become an active member of the Australian and global Gov 2.0 community.
Pia is also passionate about the Australian tech sector, and continually works to improve the scene for startups, SMEs and clever people do clever things in Australia. This includes work in policy development, in public consultations (eg, the ICT industry Public Sphere, and the Digital Culture Public Sphere) and is interested in how government procurement policy can better facilitate government engagement with SMEs to tap into a broader skills and services base.
Pia ran the first and second GovCamp events in Canberra as well as the 2012, 2013 and 2014 GovHack events (all with teams of awesome volunteers!), and has worked hard to create and support demonstrators of open government throughout Australia.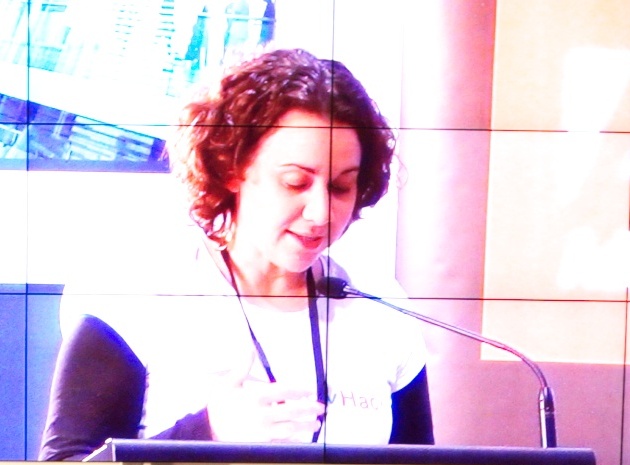 Prior to 2009 she was a consultant at Waugh Partners in Sydney, Australia. She has also worked as a Research Coordinator for the Australian Service for Knowledge on Open Source Software (ASK-OSS), the Open Source strategist for a large systems integrator and still works to develop the Australian FOSS industry and improve Government policies towards FOSS. She has been playing and working with Free & Open Source Software (FOSS) such as Linux since '98. She has seen FOSS deliver not only economic benefits to countries and business all around the world, but significant social and environmental benefits to communities everywhere.
Pia co-wrote a paper called "The Foundations of Openness" with the OSS-Watch project at Oxford University. It covers her ideas around openness beyond FOSS, and the impact of closed/open approaches to licensing, knowledge, governance, standards and the market.
Pia is a community leader both in Australia and internationally. She was a founding member of OLPC Australia, and OLPC Friends – a community-based organisation focused on bringing the OLPC vision to Australia, New Zealand and the Pacific. She was at various times also the President of Software Freedom International, the President (then VP) of Linux Australia, and on the linux.conf.au 2007 organising team. She has spoken at Software Livre in Brazil, FOSS events in China, the Open Source World Conferences in Spain, the World Summit of Information Society (United Nations) in Switzerland, linux.conf.au in New Zealand and linux.conf.au, education au, Making Links, various TechGirls events and many more in Australia! She is passionate about improving the world by getting great technologies to people who need them, and creating a well-connected global society where anyone can play and succeed.
Image above cropped from photo by Gavin Tapp – from the GovHack event where Pia is on the big screen at the Inspire Centre, UC.
The photo at the top of the blog of Parliament House is from http://www.flickr.com/photos/ryanwick/2188315629/